MIDLANDS AIR AMBULANCE CHARITY FREE WILL SCHEME
All applicants must be aged 55 or over.
Midlands Air Ambulance Charity covers six Midlands counties. Our mission is to provide critically ill or injured patients with advanced pre-hospital care and lifesaving intervention at the incident scene, before conveying them to the most appropriate hospital, giving them the best possible chance of survival and recovery.
Since 1991, we have undertaken more than 66,000 missions via one of the three air ambulances or two critical care cars. Our vision is 'saving lives by saving time, today, tomorrow and in the future' and this is achieved daily, as we attend up to 12 patients in desperate need of our advanced medical skillset and enhanced medicines and equipment that we can bring to the scene of an incident. The main reasons for call outs include road traffic collisions, cardiac-related emergencies, falls, sporting injuries including equestrian incidents and stabbings.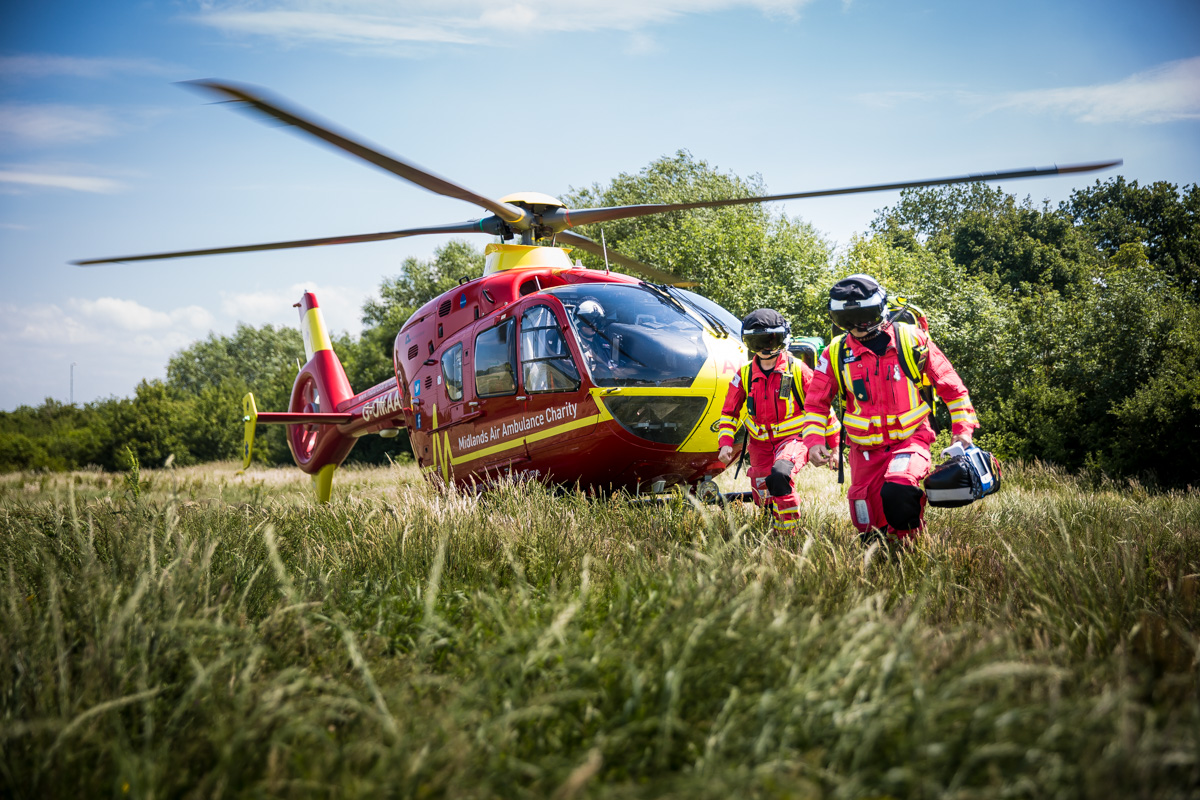 Each air ambulance mission costs £2,950 and each critical care car mission costs £288 and we need to fundraise in excess of £10 million each year to maintain this vital service, for which we rely on businesses and the communities we serve. With four out of every ten missions funded through gifts kindly left in wills, please do consider legacy giving with Midlands Air Ambulance Charity.