As one of the law firms of choice for The Midlands we always keep a close eye on the regions' successes…….and Paul Nixon is A Midlands' success story.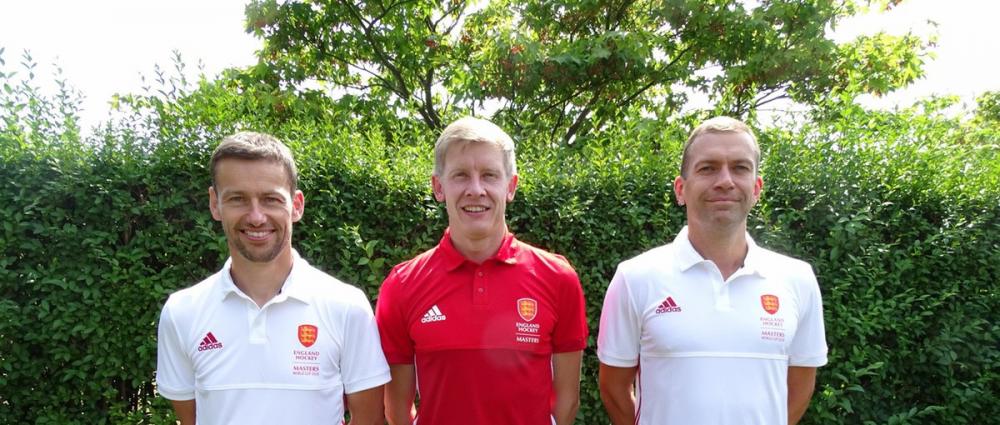 The 39 year old from Staffordshire has been selected for the England Over 35's Hockey Squad that will be competing in the upcoming EXIN Masters Hockey World Cup - and we are delighted to announce that, as a company, we are sponsoring Paul.
So, whilst Gareth Southgate's men may have fallen just short in their World Cup journey, let's hope Paul and his teammates ensure that this World Cup really is coming home from theirs!
The EXIN Masters Hockey World Cup starts this weekend and is taking place at Club Egara, Terrassa, in Spain. It will be the largest International hockey tournament the world has ever seen, with 132 teams from 24 different countries competing, and around 3.000 athletes taking part in close to 400 matches.
The competition runs for 10 days from Friday 27th July, with gold medal matches taking place on 5th August, where we hope Paul and the England team will be competing for the big prize. Selection for the over 35s squad to represent England in the World Cup in Spain commenced in December 2017 with players from across the country attending three trials prior to an 18-man squad being picked in April - which included the selection of Paul.
We asked Paul about his background in hockey and how he came to be selected for his country...
"It was at high school where I first got into the sport, where basically the PE teacher (Mrs Cordon) was a hockey player who gave the football side a stick and encouraged us to play school/club hockey at Leek Hockey Club. I suppose my career progressed from there..."
Progressed from there' is an understatement, as Paul gained County and Midlands representative honours at every level through to Seniors and represented the England U16 and U18 teams - ironically in Terrassa, Spain - the location of this year's Masters World Cup.
With seven games in ten days it's certainly going to be both physically and mentally demanding, but it's something that Paul and his teammates are ready for.
"Yes, since the squad was announced in April we've undertaken an intensive fitness program which has included a number of training weekends and games to ensure we are in the best possible shape to compete at the World Cup", states Paul. And this rigorous preparation has already proved to be successful for England, with their hard work helping them to become Home Nations Champions in Belfast a month ago.
This is the first time that England have entered an Over 35 side, and Paul (who works for Staffordshire Police) will have plenty of support out in Spain, as his wife Anna and two young children (Bobby and Penelope), plus Paul's mum, will be flying out to watch him - and Gavin Glover and Lee Salih from GloverPriest will be there to cheer him on, too!
Ever loyal, Paul has played at Leek Hockey Club for his entire career, helping them to achieve National League status in the process. To play for your country is obviously a huge honour and takes a great deal of not only talent, but also commitment. It's this dedication to fitness and training that sees Paul "probably in the best shape I've ever been in", which bodes well for the upcoming tournament.
GloverPriest's Lee Salih is absolutely delighted to see the company helping Paul out....
"There's a real feel good factor around sport in this country at the moment, and we are really proud that we have the opportunity to help an elite sportsman compete at a World Cup. Paul, like us, has a great reputation across The Midlands, and we see supporting him as both natural and exciting for GloverPriest."
Paul has the opportunity to play in a number of England Hockey teams as they progress all the way through to Grand Masters for those aged 70 plus, but as he states, "I'll have to see how the knees hold out! Whatever happens, I'll continue to play at Leek, pass on my experiences to younger generations through playing/coaching, and my son Bobby has started playing this year, too Getting my kids involved obviously excites me and hopefully my achievements will inspire them."
With World Cup group games against Germany, Wales, Scotland, Australia, Spain, and South Africa on the horizon, it's sure to be a brilliant experience for Paul. Everyone at GloverPriest wishes him and the team every success, and we look forward to updating you of the team's progress in the coming weeks.