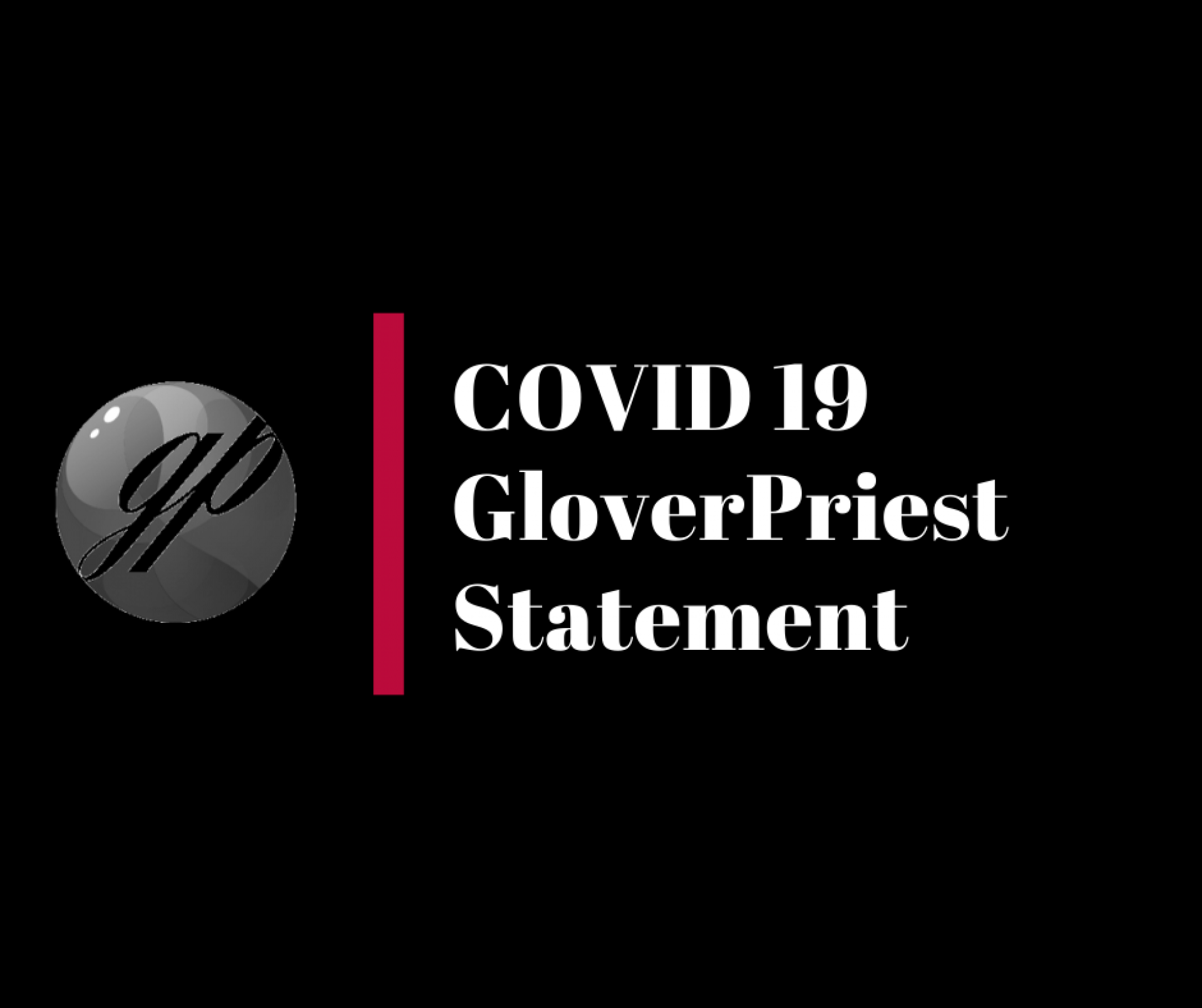 COVID-19's has and will impact on many businesses over the coming days, weeks and months. To continue to support our clients we have put in place additional measures to ensure we can continue to effectively and efficiently support our clients in light of current events.
Our primary focus remains the welfare of our clients, suppliers and our people. As a precautionary measure, we'll be conducting all but the most essential meetings remotely via phone, email or video link and we have contingencies in place to ensure we not only continue to support our clients legal needs but also keep the Gloverpriest family safe.
Whilst most of us in GloverPriest are reasonably fit and healthy, we're acutely aware that not everyone we come into contact with may be.
In short, it's business as usual at GloverPriest, with a little extra consideration and common sense.